Independant BMW Repair 
If you drive any model of BMW, you have made a significant investment in your vehicle, so you will want to find the right mechanic to repair and service your car. Mezian Motors is your resource for BMW repairs and maintenance in the Los Angeles area, because our shop has over 15 years of experience working on BMW vehicles, and we are passionate about European cars. In addition, we've invested in the latest technology and equipment to provide factory-quality service with the personal touch and expertise of ASE-certified mechanics who love fixing cars. By bringing your car to us, you can avoid spending more than you need to on repairs at the dealership, and you won't be gambling with a non-specialized mechanic who is not familiar with the intricacies of your luxury vehicle. Thinking of purchasing an BMW? For just $150 we recommend having a Pre-purchase inspection done to make sure you buy a vehicle performing at its best.
Common BMW Mechanical Issues
Though BMW has a well-earned reputation for both quality and performance, there are some common issues these vehicles experience. If you have a check engine light illuminated, we can diagnose the cause and fix it the first time around. We can also provide repairs for cooling system malfunctions, radiator problems, and worn out brake pads and rotors.
BMW Maintenance
Even if your BMW does not have mechanical issues, you should still visit the shop for regular maintenance. It's just as important to seek the services of a shop specializing in European vehicles for maintenance as it is for repairs, so do not compromise with other shops for your oil changes, tune-ups, and transmission fluid changes. When you visit us for maintenance services, we'll be sure to walk you through every service your car needs as well as future services you may want to schedule as you hit certain mileage points. We can also provide performance tuning to give you an even more thrilling experience every time you get behind the wheel of your car.
Service Specials
Just because you drive a BMW does not mean that you should pay more for repairs and maintenance services. That's why Mezian Motors has several service specials, including 20% off suspension repair, $25 off any $200 service, $50 off any $375 service, and $10 off for first-time customers.
Along with exceptional, specialized BMW service with an affordable price tag, you can expect a personalized customer service experience when you visit Mezian Motors in Los Angeles. You might even chat with our owner, Harry Mezian, who has over 40 years of experience in the business and loves to talk about everything related to cars.
BMW Service
BMW's require Inspections 1 and 2. We've broken down for you what each inspection consists of to help give you an idea of what to expect.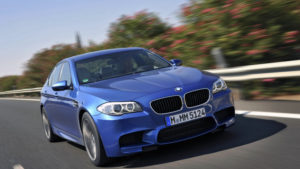 Under the hood
Scan and read vehicle diagnostic system with a scanner
Check all fluids and levels, including: antifreeze, coolant, brake, clutch, and windshield washer fluid
Inspect all engine cooling system and heater hose connections for leaks
Air conditioning (AC) inspection
Battery load test and inspection
Reset service indicator
Body and interior
Check interior and exterior lighting
Check indicator lights, instrument panel, and dashboard for illumination and control
Wiper and washer system inspection
All door and closure inspections, grease if necessary
Check heating and air blowers and defoggers for functionality
Verify mirrors are in working order
Tires and Wheels
Check all tires for proper tire pressure, including spare
Examine tires for wear and tread, realignment if necessary
Grease wheel center hubs
Inspection I
Inspection I, carried out with the following guidelines:
1991 & Before: Every 15,000 miles
1992-1998: Every 20,000 miles
1999 & On: Every 30,000 miles
Under the car
Change oil and replace oil filter
Check engine is running at the correct temperature
Inspect of power steering system and rear axle
Inspect fuel connections, lines, tanks, and check for any transmission leaks
Check exhaust system condition and secure positioning and mounting. Check for any possibly leaks
Inspect front control arm and bushings
Check steering system and condition
Clean brake pad contact points, check brake disc surfaces and brake pad thickness
Inspect brake lines and clutch system connectors for leaks and damages
Check and inspect parking brake cables
Final Test
Technician takes the vehicle out for a short road test
Inpsection II
1991 & Before: 30,000 mile Intervals
1992-1998: 40,000 mile Intervals
1999 & On: 60,000 mile Intervals
Everything covered in Inspection I is repeated with Inspection II, in addition to:
Parking brake lining inspection
Spark plug replacement
Air filter replacement
Flexible boots are checked for any leaks
Visual inspection of rust on the body of the vehicle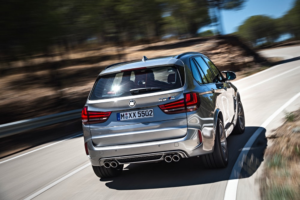 
Business Hours
| | |
| --- | --- |
| WEEK DAYS: | 8:00 AM– 6:00 PM |
| SATURDAY: | 8:00 AM – 6:00 PM |
| SUNDAY: | CLOSED |
| | |